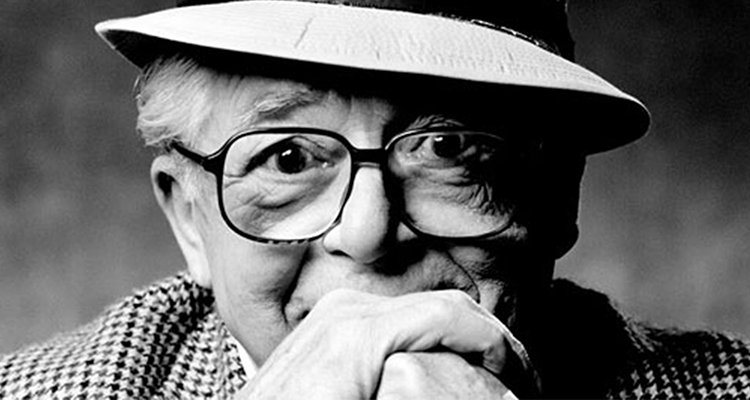 Billy Wilder died 20 years ago today, age 95, and one of the many things I admire him for, besides making great films like Sunset Boulevard and The Apartment and Some Like It Hot, is how astutely he got his affairs in order when he reached his golden years.
One big example: Wilder, a lifelong art collector, cashed in on his extensive collection before it could lose its value.
And when I say cashed in, I mean really cashed in. When the final bids were tallied at Christie's auction house in New York City on Nov. 13, 1989 – just a few short days after the fall of the wall in Berlin, the city where he'd begun his film career – Wilder walked away with close to $30 million U.S.
A Picasso pastel went for $4.8M, oils by Balthus and Kirchner fetched $2M and $1.5M, a gouache by Miró got $2.7M. Also sold to the highest bidder were a Calder mobile, several bronzes by Moore and Giacometti, drawings by Schiele and Klimt and Klee, watercolours by Pissaro and Renoir and Grosz – close to 100 works in all.
A good many were nudes; Barbra Streisand bought an oil-on-canvas by Georg Tappert called 'Black Stockings' for $638,000.
"Life is strange," Wilder reflected to Charlotte Chandler, in her 2002 biography Nobody's Perfect. "I didn't get rich making pictures. I got rich collecting pictures." And in a few short months after the auctioneer's final gavel fell in NYC, the bottom fell out of the world art market.
Oh, and fire engulfed Wilder's luxury apartment block in Los Angeles, causing extensive smoke damage.
Impeccable timing was always his forte as a gag writer, dialogue writer and witty raconteur – and here it happened again. He sold off his art at just the right moment, for the best prices and before disaster struck.
(Inspired by the story, I recently sought out and bought – via modern-day auction, on eBay – the original catalogue from the Christie's sale, complete with price list. The seller in Dallas-Fort Worth wanted $110, I counter-offered with $30, and that's what I wound up paying.)
"I'm a squirrel," Wilder told Chandler, "[…] as long as I am accumulating, I am alive." His "sickness," as he called it, began as a young man in his native Vienna and then Berlin, where he worked as a freelance newspaper journalist and budding screenwriter. In those days, if a purchase of a sketch or drawing left him temporarily penniless, Wilder would skip meals. It was a precarious existence, but it was also exhilarating – and, in the bargain, he learned to cultivate good taste.
Covering the milieu of showbusiness, he interviewed living legends: American jazz bandleader Paul Whiteman, Danish silent-screen star Asta Nielsen, Hollywood's Adolphe Menjou and Erich von Stroheim, and many more. Often injecting himself into the story, Wilder, barely into his early 20s, wrote dozens of memorable reportages, profiles, columns and features. I'm now reading them in English translation in a new book published by Princeton University Press called Billy Wilder on Assignment.
"Who doesn't love Billy Wilder?" translator Shelley Frisch asks in her afterword, lauding the man's "powers of observation that shed light and laughter on the human condition […] Wilder's words have verve and paint vivid pictures."
There are stories of working as a dancer-for-hire at a Berlin hotel, of meeting a high-class spiritualist who called herself a witch-to-the-rich, of whiling away the hours in smoky coffeehouses, of pumping a master poker-player for his tips on winning, of wondering why matches just don't smell the same anymore.
And of course there was many a movie review, long before he made his own pictures, putting words to images.
"His was a raconteur's cinema, long on smart, snappy dialogue, short on visual acrobatics," notes the book's editor, Noah Isenberg, going on to quote the German critic Claudius Seidl, who observed that "words can fly faster, glide more elegantly, can spin more than any camera."
Wilder is enjoying a bit of a renaissance these days. Promoting his latest novel, Mr. Wilder and Me, Jonathan Coe cites him as a major influence on his own writing and praises the man for "his meticulous, craftsmanlike approach to screenwriting, the formal solidity of his plots, the elegance of his narrative structures."
Did Wilder's visual sense – underappreciated, perhaps, and certainly understated – begin with his early appreciation of fine art? There's little doubt.
"It was always pictures that attracted me, even when I was a boy," he recounted in Nobody's Perfect. "I was fascinated by Klimt, Kokoschka and Schiele. As a teenager, cutting out pictures of Schiele's work from magazines, I felt I was one of the first to spot him and to understand him […] If I had any talent for it, I would have liked to have drawn and painted."
Over half a century later, contemplating the massive art collection covering every wall and many a tabletop and cluttering more than one closet at his home in Beverly Hills, "I made the big decision to sell," he recalled, "and then I made the little decisions, about each one that was going.
"That's when it was over for me, not the night of the auction. By that night, I had already parted with my old friends […] I didn't feel they belonged to me anymore."
And the next day, he was $30 million richer.
Of course he couldn't take it all with him to the grave, but with still a decade to live, Wilder continued to collect art. Overcoming his supposed lack of talent, he even took up a new hobby: sculpting. More than a hobby, actually: he soon had a show at a Los Angeles gallery, showcasing a series of 14 plaster busts he'd conceived.
They were all of Queen Nefertiti. The legendary monarch of ancient Egypt had captured Wilder's fancy many years before, when he first caught sight of her face carved in limestone and mounted for display at the Berlin State Museum. His attraction may not have been love at first sight; perhaps more like an appraisal of the value of beauty, or maybe the reverse.
"I always liked brunettes," Wilder quipped. Too dear to own, this one was priceless. And he never forgot her.
- Montreal, March 27, 2022