"Sometimes it can be really exhausting, having a good time" - Billy 'Silver Dollar' Baxter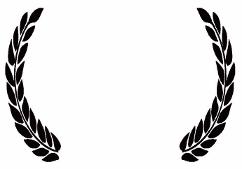 Montreal is film festival heaven, and over the years as a newspaper journalist I covered a number of them (and even sat on a jury or two). My very first fest review was at the Montreal World Film Festival in 1995; it was a low-budget thriller from Croatia called Nausikaya.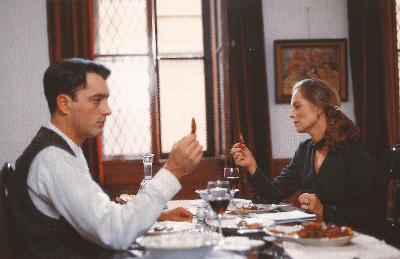 Now, in the digital age, I blog. For coverage of my favourite fests, read on.

Documentary films can sometimes leave you feeling like a voyeur, outside looking in, and these six selections from the 2016 RIDM all have that quality. The first two, both Canadian productions, are about outsiders themselves: an alienated Quebec anglophone and a Toronto freelance foreign correspondent. The other four all eavesdrop on vulnerable or oblivious people in their frame: potential suicides in Japan, prospective film-school students in France, Holocaust tourists in Germany, young brothers growing up in Norway.
Quebec My Country Mon Pays (Canada, 2016)
Can you really call yourself a Quebecer if you don't speak French? What if your family has deep roots here? What if you're young and bilingual? Montreal-born filmmaker John Walker set out to explore those questions in his 90-minute film, starting with his own conflicted identity as part of the "anglo exodus" down Highway 401 that began with Quebec's 1980 referendum on sovereignty. Interviewing family, friends and his own researcher, as well as Quebec nationalists like filmmaker Denys Arcand and writer Jacques Godbout, Walker looks at the issues intelligently and lucidly. There's also a sidetrip to Edinburgh for the 2014 Scottish referendum on independence. (Note: There'll be a debate on anglophone identity after the film's second screening, 8 p.m. on Nov. 16 at Concordia University.)
Gatekeeper (U.S./Japan/Canada, 2016)
Thirty-nine minutes is all it takes for Montreal-based director Yung Chang to get inside the head of a saver of souls halfway around the world. The man's name is Yukio Shige, he's a retired cop, and in the last decade he's made it his mission to stop people from throwing themselves off the spectacular Tojinbo Cliffs into the Sea of Japan. In a country where there are 70 documented suicides every day, Shige and his team of volunteers quietly go about trying to save desperate students, office workers, elderly couples and drug-addled teens from reaching the point of no return – over 500 so far. The film is also the portrait of a small seaside community: its tour operators, its cafés; its loneliness. There's no obscene visual payoff, no actual suicides captured on camera, just a methodical exploration of humanity.
Austerlitz (Germany, 2016)
There's something tedious but also strangely fascinating about watching total strangers invade a public space as tourists. Here, that space is Sachsenhausen, a former Nazi concentration camp on the outskirts of Berlin. On a summer's day we see the tourists in all their glorious normality: T-shirts and shorts, audio guides and cameras, walking sticks and baby carriages. We also hear them speak to each other and be addressed by their tour guides. Does anyone realize they're being filmed? It's not always obvious. The takes are long and from only a few fixed vantage points, and at 94 minutes the film can exhaust yourpatience. Maybe that's the point: the Holocaust was deadly, but it also had a way of dragging on forever.
Freelancer on the Front Lines (Canada, 2016)
The closing film of the RIDM is also one of the festival's most personal, in a political kind of way. With crusading reporters back in vogue (Spotlight, Snowden), Montreal filmmaker Santiago Bertolino risks life and limb to accompany Toronto freelance journalist Jesse Rosenfeld to hotspots in the Middle East and Persian Gulf (Israel, the West Bank, Gaza, Egypt, northern Iraq). Shot over three years, the film not only sheds light on the conflicts there, it shows the obstacles (including spineless editors) that a freelancer must overcome to gain access to war zones and to get his stories published (in Rosenfeld's case, in TheDailyBeast.com). There's a little too much leftist grandstanding by the film's subject, but the film does get to the heart of what it means to bear witness in the digital age.
Le concours (France, 2016)
I've pretty much had it with talent contests. Especially annoying is seeing young people try to become stars on shows like America's Got Talent. Well, Le concours isn't quite like that; it's a behind-the-scenes look at applicants to France's top film school, La Fémis, and how they have to jump through all sorts of hoops during the selection process. As a primer on what makes a good director, screenwriter, set designer, actor or distributor, Claire Simon's two-hour film does the job, eavesdropping on candidate interviews and the chain-smoking juries' deliberations to see who gets in or shut out, and why. It had me thinking of the Iranian doc Salaam Cinema and its humiliating casting call for would-be actors. Two decades later and a continent away, young ambition – and the arrogance of adults – still grates.
How to edit eight years of family life down to 110 minutes? That's what Norwegian filmmaker Aslaug Holm faced after training her camera on Lukas, her eldest son, and Markus, her youngest, all the way from young childhood to adolescence. The result is intimate, touching and also a little disturbing in its constant exposure of such tender youth. Brothers is a kind of real-life Boyhood without the crushing banality of Richard Linklater's script. Brothers has more in common with one of Quebec's documentary standouts of early 2016, Danae Elon's P.S. Jerusalem, another look at young brothers getting the same mix of constant attention and thoughtful appraisal by a mother constructing a daily diary of their ever-changing lives.

Every year, Quebec's film world gathers to see what's new at the RVCQ.
Everyone's in love with young Victoria (Victoria Carmen Sonne). Her fellow film students in Copenhagen adore her, her visiting lecturer from Quebec (director Philippe Lesage himself) wants to sleep with her, even the janitor makes a play for her. She's free to choose, and does. The film is as honest as its characters, and its observations ring just as true. By far the best of the festival, in my opinion, it's a happy mix of the directorial styles and sensibilities of John Cassavetes, Eric Rohmer, Woody Allen and the great Nils Malmros.
Turning his 2004 play into a movie, Bachir Bensaddek tells of a chance encounter one Christmas night between two Algerians living in Montreal: a hard-working taxi driver (Rabah Aït Ouyahia) and a pop singer (Karina Aktouf) fleeing her past. Propelled by an acoustic Arabic soundtrack, the movie veers from whimsy to earnestness in its an exploration of identity politics but unfortunately loses steam en route. Might have worked better as a medium-length feature.
He got threatened, ignored and stonewalled, but seven years after he began his project Korbett Matthews finally had his documentary about India. In 79 minutes, the ex-Concordia University lecturer contrasts the hardships of India's poorest people with the out-of-this-world riches of the country's space program, and asks the question: What price progress? Beautifully shot.
After the trauma of an abortion, 25-year-old Élie (Évelyne Brochu) leaves Montreal in mid-winter for the remote Magdalen Islands, hoping to find among the fishermen and seal hunters there the father she never knew. Writer-director Sophie Desraspe knows the place intimately and captures its insularity and solidarity well, but doesn't totally succeed in keeping its reality intact amid the theatricality of the mise-en-scène. PETA supporters, stay away.
"Real heroes, they're all dead," Auschwitz survivor Ruda Roden quipped when I interviewed him and his wife, Eva, back in 2005. Now the Montreal couple are given star treatment in an hour-long documentary by Jo Légaré. She intercuts the couple's unusual love story (wed at Theresienstadt, separated after Birkenau, reunited at Bergen-Belsen), with her own story of young love. Ruda was a psychotherapist into his late 80s, and died at 91, six months before the film's first airing on the Discovery Channel.
Guibord s'en va-t-en guerre
Philippe Falardeau bridges the very different communities of Val d'Or (in Abitibi) and Cap Haitien (in Haiti) in this political comedy starring Patrick Huard. Also at the fest – en complément, as they say – a 43-minute making-of Falardeau's film by Annie St-Pierre (Fermières) that aired on TV last fall. Rather amusing. Stream it here.
Philippe Lesage took a hard look at his childhood growing up on Montreal's South Shore and came up with this haunting story of fear and trembling in the 1980s, an age of child kidnappings and AIDS. It's all seen through the suspicious eyes of a 10-year-old boy, Félix (Édouard Tremblay-Grenier): Are his parents breaking up, will his gym teacher notice the crush he has on her, does his swim coach have a thing for boys? Made after Copenhague: A Love Story but released first, Les démon's success should help sell both.
Montreal, 1966. In the affluent suburb of Ville Mont-Royal, 16-year-old Jean Corbo (Anthony Therrien) rejects the conformist politics of his Italian immigrant father and, attracted by a young waitress (Karelle Tremblay) who's part of a radically violent cell of Marxist-Leninist FLQistes, winds up planting a bomb that kills him. An emotional remoteness in the characters makes the proceedings feel rather cold-blooded. Impressive archival research by director Mathieu Denis nonetheless.
Danae Elon, daughter of the leftist Israeli intellectual and journalist Amos Elon, documents her young family's move from Brooklyn to Jerusalem. It's a daily video diary of the deception, soul-searching, anger and, ultimately, rejection they go through in a Jewish Israel that should feel like home but never does. No wonder they eventually pulled up stakes for Montreal. Memorable.
Cross-cultural love story or exploitation art flick? Canada's (un-nominated) submission to the foreign-language Oscars might just be both. Félix (Martin Dubreuil), a Montreal bachelor and possible heir to his dying father's fortune, falls in love with Meira (Israeli actress Hadas Yaron), an unhappily married young mother from the Hasidic Jewish community down the street. From Mile End to Brooklyn to Venice, the improbable romance endures.
Vita Activa: The Spirit of Hannah Arendt
Come explore the life of German-Jewish philosopher/journalist Hannah Arendt, who made the term "the banality of evil" famous through her coverage of the war-crimes trial of Adolf Eichmann. This Israeli-Canadian production by Ada Ushpiz has two edits (2-hour; 1-hour) and two language versions (original English; French overdub). The shorter French one I saw was marred by horizontally stretched archive footage (wrong aspect ratio) and a glaring error in the dub: Martin Heidegger was still alive in 1993 – really?
Veteran filmmaker Garry Beitel (Bonjour Shalom, Chez Schwartz) and producer Barry Lazar follow four Canadian aid workers to war zones in northern Iraq, Congo, South Sudan and Turkey and ask the question: How did Canada lose its status as a nation of international peacekeepers – and how can it get it back? First screened at the 2015 RIDM.

People's life stories can be inspiring, and several at the 2015 World Film Fest really resonate.
First up: David Puttnam (United Kingdom)
David Puttnam's secret to success as a producer? Be resilient and remember that filmmaking is about the team, not the individual. The man behind Chariots of Fire, Midnight Express, Local Hero, The Killing Fields and The Mission gave a masterclass of clips and commentary at the Imperial Theatre on the first morning of the fest. (For video, check out his website). His classics are being screened outdoors on the Place des Arts esplanade, now through Sept. 3.
Václav Havel: Living in Freedom (Czechia)
Václav Havel was the Czech dissident writer who, improbably, after the fall of communism in 1989 went on to become president of his country for nearly a decade. This sympathetic documentary can't hope to cram all his life into its short 71 minutes, but it makes the most of the material, from family archives to surveillance footage. Inspiring.
Ingrid Bergman in Her Own Words (Sweden)
From bouncing baby to screen legend, Ingrid Bergman was in front of the camera all her life. This two-hour documentary collects film clips (Casablanca, Stromboli, et al) , archival footage, diary entries, interviews with co-stars (Liv Ullmann, Sigourney Weaver) and testimonials by four of her children (including actress Isabella Rossellini) to portray Bergman as, frankly, not much of a mother but, you know, one hell of an actress. The Michael Nyman score is a bore, though.
Fotograf (Czech Republic)
More Czech content, this time a dramedy based on the life of the great photographer (and lover of women) Jan Saudek. All sorts of bodies parade before his camera; they are the putty from which he fashions his art. But the nudity seems to serve his interests more than the women's, and that inequality cloys after a while. It left me, at any rate, half-irritated and half-bored, not the least by the uneven acting.
The opening film of the fest, Muhammad is a three-hour Iranian biopic of the Muslim prophet – or rather, "his world," as the program notes are careful to point out. "The film does not depict Mohammad himself but his world, the pagan age with all its tyranny and oppression as seen through the eyes of young Mohammad from birth to the age of 13." It's set in ancient Mecca, with impressive battle scenes seemingly peopled by thousands of extras (or maybe they love CGI in Iran, too).
Film Adventurer Karel Zeman (Czechia)
Karel Zeman was called "the Czech Méliès," and, as this new Czech-Canada documentary shows, in the 1950s his ingenious animated adventure films – in fact, a mix of stop-motion animation and live actors – were big hits worldwide. One of them – the Jules Verne-inspired Invention for Destruction – is screening in a finely restored print.
Gérard Depardieu, grandeur nature (France)
Love him or hate him, Gérard Depardieu is, as the French say, un incontournable du cinéma. He's literally larger than life, as this one-hour portrait by his lifelong friend Richard Melloul amply demonstrates. At home in Paris, on movie sets and as far afield as India, Depardieu is given free rein to talk about himself, his passions and his many films (Les valeuses, Cyrano de Bergerac, the Astérix movies, and dozens inbetween). Nothing here for the tabloids, but you get the picture.
Orson Welles: Autopsie d'une légende (France)
This hour-long French doc adds to the wealth of material being produced for the 100th anniversary of the birth of Orson Welles. In interviews, Welles looks back on his riches-to-rags career, augmented by new interviews with biographers Joseph McBride and David Thomson and indie filmmaker Henry Jaglom, as well as clips from films Welles made (Citizen Kane, et al) or starred in (The Third Man).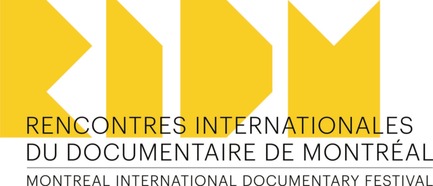 Ah, the RIDM. Always something to discover at this eclectic fest. Here are 11 that screened in 2014.
God Save Justin Trudeau (Canada, 2014)
"Be humble." Sophie Grégoire's whispered advice to her husband, Justin Trudeau, caught on camera at a gala event in this new Quebec doc, is revealing: The man who would be Canada's next prime minister has a bit of an ego problem. The eldest son of Pierre Elliott Trudeau comes across as someone very much imbued with himself, someone who, as the title implies, must even be saved from himself. That's not to say he's a train wreck or loose cannon (choose your metaphor); behind his genial smile and easy way with people, Trudeau is far too measured and calculating to sabotage his rise to head of the federal Liberal Party. Filmmaker duo Guylaine Maroist and Éric Ruel capture the man in all his preening glory, framing their portrait around Trudeau's much-publicized charity boxing match against aboriginal Tory senator Patrick Brazeau in 2012. Even though we know the outcome (Trudeau wins and becomes Liberal chief, Brazeau descends into a spiral of drug and sex assault charges and ostracism from Ottawa), the technique gives the film the drama and grit it needs to rise above an ordinary political biopic. There will be some who won't like to admit liking anything with the name Trudeau on it, but if there were such thing as an Audience Guility Pleasure Award at the RIDM, this movie would win by knockout.
I couldn't help be struck by the contrast between these two biopics. The subjects – a famous director, a struggling actress – are just so emblematic of their zeitgeists. Artists used to ask their audiences to "look at this" – now they want us to "look at me." Robert Altman was a Hollywood iconoclast who cherished his independence, a man who channeled his hard-living personality into a lifetime of great films, from M*A*S*H to Nashville, Short Cuts to Gosford Park. He died at age 81 in 2006, around the same time that Brandy Burre found brief stardom on television, as the political campaign strategist Theresa D'Agostino in the HBO drama series The Wire. These two documentaries – the first a friendly look at Altman, the man and his career, by Toronto filmmaker Ron Mann; the second, a fly-on-the wall portrait of an actress burdened by motherhood, by New York director Robert Greene – illustrate how documentaries can be many different things: informative, evocative, educational, voyeuristic, cruel. But most of all they remind us of where we come from and what we've now become.
Montreal director Kim Nguyen leapt to fame last year when his African child-soldier drama Rebelle (War Witch) was nominated for an Oscar for best foreign-language film. Now he's made something completely different, a documentary about people's sense of smell. It should be more interesting than it is, and part of the reason is simple: It's just too anecdotal. Smell is important – vital, even – for our survival and interaction, and Nguyen introduces us to folks around the world who nose around in the perfume trade, wine, truffles, aromatherapy and such. Their personal stories make us think about how something as seemingly simple as a sniff can be so complex. But isn't it obvious? Don't we already know that smells can be evocative? Anyone who's ever changed a diaper or smelled the scent of freshly mown grass knows a whiff goes a long way.This would be a lot more fun if they'd shot it in Odorama or handed out scratch-and-sniff cards at the door.
National Gallery (U.S., 2014)
The National Gallery in London: not just for tourists. Frederick Wiseman show us why in this long movie.
CITIZENFOUR (Germany/U.S., 2014)
Edward Snowden, a whistleblower for the Internet age. Is nothing private anymore?
The Empire of Shame (South Korea, 2013)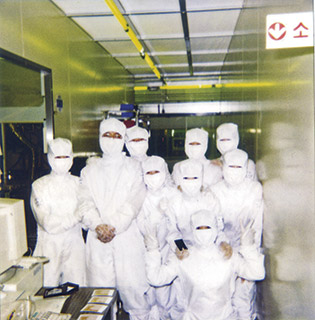 Are you reading this on a Samsung device? In Korea, people get chronically ill working there.
Yuri Ancarani wowed audiences at last year's RIDM with his short film Da Vinci, a 25-minute depiction of a live-action medical operation from the inside out, guts and all. It was clinical by definition, and the robotic precision of the camerawork, human drama of the procedure and merciful lack of musical score and narration, were enough to earn Ancarani the fest's prize for best international short film, one of three that the Italian director presented. This year he's back with San Siro, a 26-minute look at the famous soccer stadium in Milan, Italy's largest: the things that go on there, the people who work there, the strange life it leads as a work of monumental art. The build-up to the big match leaves us hanging – there is no actual soccer to watch – but that's the film's power: It makes us aware that architecture has a soul. See if you can sense that next time you go to Saputo Stadium. It might help take the sting out of the Impact losing again.
The 50-Year Argument (U.S., 2014)
The New York Review of Books. You've read it for years, now watch the movie and see how it changed world events.
Kingdom of Dreams and Madness (Japan, 2013)
Studio Ghibli. It's in Tokyo. They make children's movies there. It's a very animé-ted place.
The Stone River (Italy/France, 2013)
Closer to home, pity the stoneworkers of Vermont. Silicosis got the best.

Two must-sees at the 20th ed. of Cinemania, Montreal's fest of French flicks with English subtitles.
Diplomatie (France/Germany, 2014)
Much like Roman Polanski did successfully three years ago with the dueling-parents drama Carnage, Volker Schlöndorff (The Tin Drum) has taken a stage play about a battle of wills and made it into a gripping movie, this one based on a true story. André Dussollier (Mélo) stars as Swedish consul Raoul Nordling, who in Nazi-occupied Paris on the night and morning of Aug. 24 and 25, 1944, tries to convince German general Dietrich von Choltitz (Niels Arestrup), not to carry out Hitler's order to dynamite the City of Light before the Allied advance. The two leads are superb, the staging is never stagey (even though the action is mostly kept to one room, with occasional forays outside) and the script (co-written by Schlöndorff and Cyril Gely, adapting his own play) builds tension as it also builds our sympathy for the characters. At 84 minutes, the film is also not too long, and there's a nice twist at the end. If you're a fan of movies about the end of the Second World War like Downfall or I Was Nineteen, or of dueling-duo plays about opposing war ideologies like Copenhagen and A Walk in the Woods, you'll love Diplomatie.
Deux jours, une nuit (Belgium/France/Italy, '14)
Belgian filmmaker brothers Jean-Pierre and Luc Dardenne do it again with yet another working-class drama that rings stunningly true. Winner of the ecumenical prize at Cannes and nominated for the Palme d'or (as have most of their pictures since 1999, two of which won), this one stars Marion Cotillard (La vie en rose) as a laid-off factory employee who spends the weekend struggling to get her job back. How? By trying to convince her co-workers to give up their bonus pay so that the company can afford to keep her on. Like Jean Renoir famously said, however, everyone has their reasons, and in this case, half the employees make a good case for why they should turn down the desperate request. Such are their own families' needs, and so strained are their own budgets, that sacrificing for a co-worker becomes not so much a moral decision as a financial one – in fact, both are ineluctably intertwined. Compassion is what the Dardennes are getting at here – people's reasons both to give it and to withhold it – and it's fascinating to watch how people will juggle their own interests when the chips are down for someone else.

Charlie's Country (Australia, 2014)
Aboriginals are usually only a backdrop in Australian movies; rarely does the plot revolve around them and rarer still are movies that casts native people in the principal roles. In pictures like Ten Canoes and The Tracker, however, writer-director Rolf de Heer has made it a practice to bring aboriginals to the fore in marvellous and illuminating ways. Here, in de Heer's 13th feature, we follow David Gulpilil in the role of Charlie, a gentle old pot smoker on a rural reserve who tries to get back to nature but instead winds up in hospital and then jail after a run-in with the law. Slow -paced but moving stuff. For his performance, Gulpilil, who co-wrote the script, won the best-actor award at Cannes this year in the category Un certain regard.
Résistance naturelle (Italy/France, 2014)
Disappooiiiiiinted! Everything that made Mondovino such a great little film a decade ago – humour, cunning and especially balance – is missing from Jonathan Nossiter's follow-up about Italian wine, Résistance naturelle. Yes, we know "natural wine" is better than industrial wine, but the filmmaker doesn't help his case by excluding any big producers from having their say. Instead, we get 85 minutes of righteous independents who walk Nossiter around their vineyards and invite him to share their table and lend a sympathetic ear. It's an education; but it's not very entertaining. Bizarrely, the director tries to lighten things up with scenes from old movies screened at the Bologna cinémathèque, but the effort feels unfocused and, ultimately, corked.
Coming soon: my archived Gazette posts from films fests past on screen legends like Anouk Aimée, rising movie stars like Tahar Rahim, and auteur cinéastes Marcel Ophuls, Volker Schlöndorff, Jiri Menzel and many others.