"So you don't like theatre, eh?" asked my director friend. "You prefer the cinema?" (Embarrassed pause). Can I like both?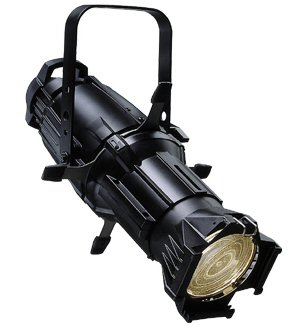 The Night Dances
Music by Benjamin Britten (played by Sonia Wieder-Atherton), text by Sylvia Plath (read by Charlotte Rampling)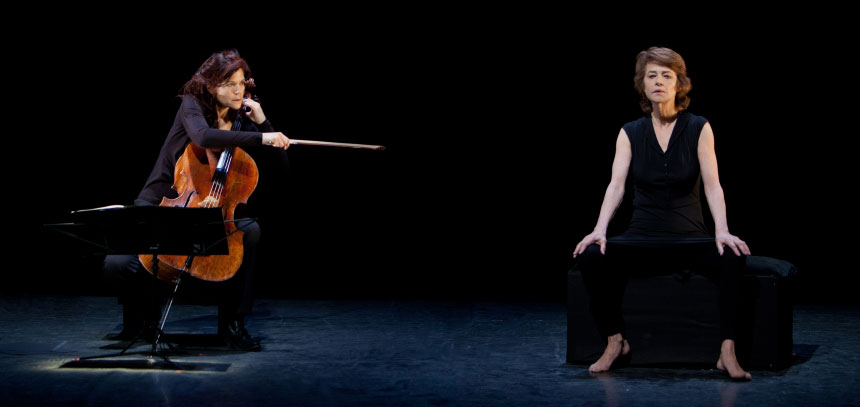 On Sunday I went to the matinée of The Night Dances. It was my last chance to catch Charlotte Rampling at the Festival international de la littérature, and I didn't want to miss it.
Sunday was the final day of the fest and, at Place des Arts' intimate Cinquième Salle, the veteran British actress gave the last of three readings of 11 poems by the short-lived but highly influential American "confessional" poet Sylvia Plath (1932-1963). Barefoot and wearing a long black sleeveless dress, Rampling had only one prop – a backless sofa that she variously sat, leaned and lay down on – and was accompanied on stage by cellist Sonia Wieder-Atherton, also in black, who, seated behind her music stand, followed each poem with music by Benjamin Britten (all of Suite No. 2 and three of the nine movements of No. 3).
The style of the show, like Plath's writing, was dark and intense, and if the title, The Night Dances, sounds like a Rampling vehicle, it's no coincidence: Forty years ago the actress made S&M movie history in The Night Porter, playing a survivor of a Nazi death camp who rekindles a sordid affair with her SS camp guard (memorably played by Dirk Bogarde). Strange twist: In that movie, Rampling's character is named Atherton, just like the cellist. Displayed on stage Sunday was a different duality – several, in fact.
Words and music mirrored kindred spirits. There was Plath and the poet Ted Hughes, whom she widowed with her suicide at age 30 and who became the keeper of her flame. There was the composer Britten and the cellist Mstislav Rostropovitch, to whom the solo suites were dedicated. And there were the two women. Best-known is Rampling, she of the hooded eyes and "The Look," as Bogarde liked to call it, a moniker that's also the title of a 2011 documentary about her that sceened at Montreal's RIDM festival. Less widely known is Wieder-Atherton, who composed the score for the 1996 Juliette Binoche-William Hurt film A Couch in New York. Together, Rampling and Wider-Atherton made The Night Dances a true collaboration; the cellist came up with idea, and she and Rampling developed the show together. This being Montreal, there was a linguistic duality to the presentation as well: The show was given the French title Danses nocturnes, and as Rampling intoned Plath's lines in their original English, French translations were projected behind her.
She intoned imperfectly, I have to say. The actress stumbled over her lines early and often in the one-hour show – halting, repeating, sometimes skipping over words altogether (the rear projection made it easy to tell). Opening night on Friday was even worse: Right from the first poem, "Lady Lazarus," Rampling forgot her lines completely and had to go fetch the written text offstage and begin again. On Sunday her memory was still flawed but improved halfway through – her reading of "Daddy" was particularly effective, with its Night Porter-appropriate fascist theme) – and by the end Rampling was in more-or-less full command, even drawing a standing ovation.
Sylvia Plath might not be everybody's idea of a good time – too moody, too bleak, too depressing. But on this rainy Sunday, hearing her words spoken with passion if not perfection by a famous actress, with a mournful cello as counterpoint, was a kind of tonic. It occurred to me that Leonard Cohen, that master of elegiac gloom, would have been in his element if he'd been there; Sunday was his 80th birthday.
I left the theatre humming a pizzicato from Britten's Suite No. 3 that closed the performance and remembering how Rampling left the stage, with a quiet smile, a dip of her head, a little wave. It seemed an appropriately sad goodbye.
The Night Dances (Danses Nocturnes) ran Sept. 19, 20 & 21, 2014 at the Cinquième Salle of Place des Arts.