"Then one summer things went strange." - Spalding Gray
1 from Eureka! Masters of Cinema
Johnny Guitar (U.S., 1954)
Joan Crawford plays a frontiertown barkeep named Vienna in Nicholas Ray's gender-bending western. No friend of the local Arizona cattlemen, Vienna approves of the new railroad being built nearby and has two lowlife ex-lovers on her trail: a bankrobber nicknamed "The Dancin' Kid' (Scott Brady) and a reformed gunslinger nicknamed "Johnny Guitar" (Sterling Hayden). Vienna is ultimately forced to leave town, and with all three now on the run, a posse is raised to go after them; at the end, a shootout leaves Vienna's rival Emma Small (Mercedes McCambridge) in a pool of blood. Shot in Republic Pictures' "Trucolor" process, Johnny Guitar was ahead of its time as a feminist western and is today considered a classic. For their Masters of Cinema series Blu-ray, which is locked to region B (U.K. and Europe), British distributor Eureka! use the same 4K restoration that Olive Films did for their U.S. edition back in 2016, but offer different extras. Most are new: there's an audio commentary by film scholar Adrian Martin; a 14-minute introduction to the film by Ray biographer Geoff Andrew; a half-hour of videos essays by critic Tony Rayns and film historian David Cairns; and a half-hour interview with the director's widow, Susan Ray. Also on the disc are a short introduction that Martin Scorsese recorded in 1995, some alternate opening credits and a trailer. Accompanying the disc is a booklet that runs 60 pages and includes two new essays by westerns expert Howard Hughes and an archival interview with Ray. A hardbound slipcase completes the package.
Hardball (U.S./Germany, 2001)
Keanu Reeves stars as a ne'er-do-well who agrees to coach a Little League baseball team to pay back a debt. The kids are from a Chicago housing project, and soon they – and a sympathetic woman (Diane Lane) – turn the coach's life around. New to Blu-ray, the film comes with the extras that were on Paramount's decade-old DVD: an audio commentary by director Brian Robbins and writer John Gatins; a 12-minute making-of; three deleted scenes; the "Hardball" music video by Lil' Bow Wow, Lil' Wayne, Lil' Zane and Sammie; a trailer and three TV commercial spots.
The cross-country drive of a young Boston couple (Kurt Russell and Kathleen Quinlan) turns into a nightmare when their Jeep breaks down in the Arizona desert and, after accepting a trucker's (J.T. Walsh) ride to the nearest garage, she's kidnapped. Remastered in 4K (approved by director Jonathan Mostow), the film comes to Blu-ray with all-new extras: an audio commentary by Mostow and Russell; interviews with Mostow, Quinlan and co-producer Martha De Laurentiis; the film's alternate opening, commented by the director; an optional isolated score; and trailers.
Tantalizing (and, in one early scene, braless – the censors must have been asleep), Kim Novak made her big-screen starring debut at 19 as femme fatale Lona McLane, a bank robber's moll whose affair with a middle-aged LA cop (Fred McMurray, reprising the type of character, corrupted by lust, he played in Billy Wilder's Double Indemnity) leads to the downfall of all three. Underrated helmer Richard Quine directs. On Blu-ray, the region-B disc is part of a six-disc boxset released on British distributor Powerhouse's Indicator label called Columbia Noir #4 that includes the Cold-War spy thrillers Walk a Crooked Mile (1948) and Walk East on Beacon (1952), the Technicolor contemporary western A Bullet is Waiting (1954), and the gangster flicks Chicago Syndicate (1955) and The Brothers Rico (1957). Extras on Pushover include a new audio commentary by Australian critics Alexandra Heller-Nichols and Josh Nelson; a new look (19 mins.) by American critic Glenn Kenny at Quine and Novak, who were romantically and creatively linked, going on to make pictures like Strangers When We Meet (1960) and The Notorious Landlady (1962); a 1955 Three Stooges short called "Blunder Boys" (16 mins.); a trailer and a 29-image gallery . The boxset's book runs 120 pages, with Pushover's 18 featuring an essay by U.K. critic Sophie Monks Kaufman.
Original Cast Album: Company (U.S., 1970)
I wish I could remember where I got it, but years ago, to start Side A of a new mixtape, I unearthed a rare clip of Stephen Sondheim reciting the song "Another Hundred People" from his 1970 Broadway musical Company. I'd titled the tape "The Real Birthplace of Rock'n'Roll," and for the most part the tracklist amounted to a compendium of my earliest exposures to pop music in the late 1960s and early '70s, from The Archies' "Sugar, Sugar" and Neil Diamond's "Song Sung Blue" to Paul McCartney's second post-Beatles album, "Ram," and Dylan's "Blood on the Tracks," rounded off on Side B with some Murray Head and, a new favourite, Anna Domino. Why I put Sondheim at the top I don't recall, but the lyrics do capture the hustle, bustle and alienation of the era, describing a typical late '60s working day in Manhattan ("And another hundred people just got off of the train ..."). Sondheim has a wonderful voice, as intimate and intense as his many famous musicals (Sweeney Todd, Sunday in the Park with George, Into the Woods, etc.), so I guess it set a nice tone for the tape, which I still have.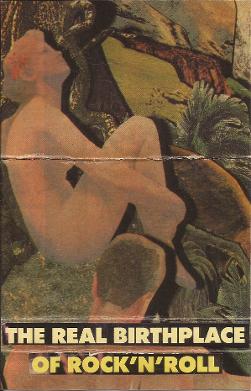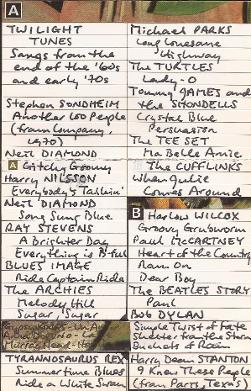 That said, in all the intervening years I'd never been curious enough to find out more about Sondheim's work. Then, the other day, the Criterion Collection's new Blu-ray of Original Cast Album: Company slipped through my mail slot. It's a one-hour documentary shot in 1970 by acclaimed filmmaker D.A. Pennebaker (Dont Look Now, Monterey Pop, The War Room) that depicts the studio recording session of Company's original Broadway cast. The musical is a series of linked sketches on the theme of marriage and commitment with, at its centre, a New York City bachelor named Robert who's preparing for his 35th birthday with dread: the peer pressure to get hitched is simply terrifying.
Besides "Another Hundred People," three numbers stand out in the 53 minutes Pennebaker takes to capture the studio session. There's "Getting Married Today," a fast-paced tour de force exhibiting the vocal gymnastics of the late Beth Howland; "The Ladies Who Lunch," a bitter plea for respect by stage great Elaine Stritch; and, my favourite, "Being Alive," sung with from-the-gut panache by Disney favourite Dean Jones (The Love Bug), who left his starring role as Robert a month into the musical's run at Broadway's Alvin Theatre. ("Being Alive" might ring a bell for present-day viewers: it was featured near the end of Noah Baumbach's 2019 drama Marriage Story (also available from Criterion), sung by Adam Driver, and also movingly performed by Neil Patrick Harris at the New York Philharmonic in 2011.)
The Criterion Blu-ray of Original Cast Album: Company comes with two audio commentaries (a new one by Sondheim and one from 2001 with Pennebaker, Stritch and producer-director Hal Prince); a new half-hour conversation between Sondheim, orchestrator Jonathan Tunick and critic/TV producer Frank Rich; a new interview with Tunick, recorded last April, about the music; a half-hour Documentary Now! parody called "Original Cast Album: Co-op" from 2020 followed by a panel discussion held earlier this year by cast members John Mulaney and others; and 12 minutes of unreleased audio commentary with Stritch and Prince, interviewed by the Pennebaker and partner Chris Hegedus in 2001. The foldout leaflet has an essay by author Mark Harris.
Running Against the Wind (Ethiopia, 2019)
The destinies of two Ethiopian boys – one who becomes a photographer, the other a long-distance runner – interwine in German-born director Jan Philipp Weyl's 2019 drama. New to Blu-ray in U.K. distributor Eureka!'s Montage Pictures series, the film comes with optional English subtitles for the spoken Amharic, and a booklet featuring an interview with the director.
Early Universal, Vol. 1 (U.S., 1926/27/29)
Three early silent movies from Universal Piictures – the domestic comedy Skinner's Dress Suit (1926), the cops-and robbers flick The Shield of Honor (1927); and William Wyler's boxing melodrama The Shakedown (1929) – get 2K and 4K restorations as part of Eureka's Masters of Cinema series. Each has a new score and audio commentaries, and there's a booklet in the boxset, too.
In San Francisco, a young newspaper publisher (Jeff Bridges) hires a well-known lawyer (Glenn Close) to defend him against a charge of murdering his rich wife. Things get tricky when attorney and client start having an affair. Extras on the region-B Blu-ray from Britain's Powerhouse Films (part of its Indicator series) include an hour-long onstage interview with Bridges and actor brother Beau from 1990 that serves as an alternate audio track, and new interviews with screenwriter Joe Eszterhas (23 mins.), editor Joe Barton (17 mins.) and author David Huckvale (9 mins.). There's also a trailer, a radio spot, a gallery of 30 promotional images, and a 36-page booklet.
The People Next Door (U.S., 1970)
An unhappily married suburban couple (Eli Wallach and Julie Harris) watch their teenage daughter (Deborah Winters) spiral into addiction to LSD. Shot two years before The Godfather by cinematographer Gordon Willis, this was British director David Greene's remake of his 1968 made-for-TV film of the same name. Despite strong performances (Hal Holbrook and Cloris Leachman co-star) and a big thumbs-up from critic Roger Ebert, it did poor box-office. The extras on the region-B Blu-ray are almost all new: an audio commentary by actress Rutanya Alda and moderator Lee Gambin; and interviews with Winters (39 mins.), film historian Vic Pratt (19 mins.), musician John Sheldon (14 mins.) and supervising film editor Brian Smedley-Aston (9 mins.). There's also a gallery of 32 promotional images and a 36-page booklet that includes a new essay and an archival interview with Wallach.
The Bingo Long Travelling All-Stars & Motor Kings (U.S., '76)
Billy Dee Williams, James Earl Jones and Richard Pryor star in this road-movie comedy about a 1930s-era team of ex-Negro League baseball players trying to hit the big time. Besides a previously available audio commentary by director John Badham, the region-B Blu-ray's main extra is an hour-long documentary from 1981 called There Was Always Sun Shining Someplace: Life in the Negro Baseball Leagues. There's also a trailer, a new three-minute reminiscence by Badham, 10 radio spots and a gallery of 35 images. The 40-page booklet includes coverage of a promotional game between the Bingo cast and the cast of that other '76 baseball movie, The Bad News Bears.
A surgeon (Peter Cushing) murders to collect body parts to treat his facially disfigured fiancée (Susan Lloyd). The region-B Blu-ray has three cuts of the film of about 91 minutes each: U.K., U.S. and continental (i.e. European),. The latter two are accompanied by an optional audio commentary recorded in 2013. You can also listen to the music and effects as an isolated track. Extras include a new introduction by horror author Stephen Laws (7 mins.); a new interview with cast member Phillip Manikum (15 mins.) and vintage ones with Cushing from 1986 (72 mins.) and producer/cameraman Peter Newbrook from 1985 and 1995, both playable as alternate audio tracks. There are further interviews from 2012 and 2013 with cast members Wendy Varnals, Billy Murray and Jan Waters; two trailers, five TV spots, two radio spots and three galleries totalling 265 images. Oh, and an 80-page book.
Five days in the lives of 24 fictional characters in Nashville, Tennessee: that's what director Robert Altman explores in this musical dramedy about the music industry set against the backdrop of a presidental run by a populist politician. The long list of stars ranges from Lily Tomlin and Michael Murphy to Karen Black and Keith Carradine. The Paramount Blu-ray is the third in that format in the past decade, sporting a 4K remaster, retaining the director's audio commentary from 2000 but losing all the previous extras (Criterion's 2K edition from 2013 had a feature-length making-of, interviews, song demos and more, and Eureka's Masters of Cinema edition from 2014, also in 2K, had the interviews). Paramount offers only a new, 15-minute featurette on the film, a trailer and a foldout slipcase.
A Place in the Sun (U.S., 1951)
A poor man (Montgomery Clift) yearns to win the heart of a rich socialite (Elizabeth Taylor), in this adaptation of Theodore Dreiser's 1925 novel An American Tragedy. Extras on the region-free Blu-ray include a new appreciation by critic Leonard Martin (42 mins.). The rest is from 2001: an audio commentary with director George Stevens' son, George Stevens Jr. and associate producer Ivan Moffat; a 22-minute featurette called "George Stevens and His Place in the Sun," and another called "George Stevens: The Filmmakers Who Knew Him" (45 mins.). A trailer rounds out the package, along with bonus ones for Shane and Sunset Boulevard. For non-English viewers, there are optional mono dubs of the movie in French, Spanish and German; the original has a DTS-HD 5.1 surround mix.
Mirror (Soviet Union, 1975)
Andrei Tarkovsky's sui generis masterwork, Mirror shuffles images and storylines like a deck of cards, playing with time and memory to paint an intimate and ultimately political portrait of life in Soviet Russia before, during and after the Second World War. Margarita Terekhova stars as the mother of the film's unseen adult narrator, Alexei, and grandmother of his adolescent son, Ignat, first seen in the film's opening scene. Jumping back and forth between the family's beginnings in pre-war rural Russia and its survivors' travails postwar, Mirror intercuts wartime newsreel footage as counterpoint to the protagonists' complex alliances and strained relations, tracking a nation's collective longing for a Mother Russia that exists mostly in the mind. For its new Blu-ray edition of this remarkable film – voted one of the top 10 in the world by Sight & Sound magazine – Criterion offers a 2K restoration of the film on one disc, accompanied by a 2019 feature-length documentary on Tarkovsky, and spreads the bulk of the extras onto a second disc. They include: two more documentaries, each lasting about an hour (one new one on Mirror, from 2021; the other on cinematographer Georgy Rerberg, from 2007; two new interviews of about half an hour each (one new one with composer Eduard Artemyev and one from 2004 with screenwriter Alexander Misharin); and two French TV news interviews Tarkovsky gave in 1978, lasting about 4 minutes each. Housed in a digipack inside a cardboard slipcase, the discs come with an 88-page booklet: there's an essay by critic Carmen Gray, the original film proposal that Tarkovsky and Misharin drafted in 1968 and – a substantial bonus – the duo's original 50-page treatment.
Invincible (U.K. / Germany / Ireland / U.S., 2001)
Werner Herzog directs Tim Roth as the owner of a cabaret in early 1930s Berlin, where a Polish Jew masquerading as a Teutonic strongman hoodwinks the Nazi clientele. Issued as an Indicator Blu-ray by British distributor Powerhouse (code-locked to region B), the film has been restored in 2K, comes with both English and German original soundtracks and a 2002 director's commentary, with newly translated English subtitles. For extras, there's a new half-hour interview with cinematographer Peter Zeitlinger, who also features in a vintage location doc (13 mins.) shot by stills photographer Beat Presse and augmented by 3 extra minutes of footage. There are also three short films by Zeitlinger from 1978 and 1979 totaling 12 minutes, plus three trailers and an image gallery. The 36-page booklet includes a new essay by Jason Wood and a lot more.
The Day of the Dolphin (U.S., 1973)
In this Mike Nichols thriller, a kidnapped dolphin is sent to plant a mine under the U.S. president's yacht. Can its trainer (George C. Scott) stop the assassination from happening? The region-B Indicator disc has several new extras: an audio commentary on selected scenes by film historian Sheldon Hall (33 mins.), and interviews with actor Jon Korkes (44 mins.) and second assistant director Michael Haley (39 mins.). There are three interviews from 2003 with cast members Buck Henry, Leslie Charleson and Edward Herrmann totalling about half an hour, a 2016 introduction by screenwriter Larry Karaszewski (4 mins.), TV and radio spots, an image gallery and a 36-page booklet with a new essay by critic Neil Sinyard, an extract from Robert Merle's source novel, various vintage interviews, and more.
Richard Dreyfuss stars as Moses Wine, a private eye hired to investigate some campaign smear tactics against a candidate for governor of California. Susan Anspach co-stars as the detective's girlfriend, F. Murray Abraham plays an ex-60s' radical hiding out from the law, and John Lithgow is the candidate's crooked campaign manager. The Indicator Blu-ray is code-locked to region B and has a new audio commentary by critic David Jenkins, two interviews (with director Jeremy Paul Kagan and screenwriter/novelist Roger L. Simon), two TV interviews from 1978 (with Dreyfuss and with Kagan, Simon and Carl Corack), a trailer, TV and radio spots, and two image galleries. The 32-page booklet includes a new essay by pulp-fiction scholar Andrew Nette, an introduction by Dreyfuss, and archival interviews with Kagan and costume designer Edith Head.
Eye of the Cat, aka Wylie (U.S., 1969)
Canadian actor Michael Sarrazin plays Wylie, the ne'er-do-well nephew of a rich matron (Eleanor Parker) who plans to leave her fortune to her beloved cats. Wylie has a phobia of cats, however, which makes killing her for her money all the harder. You have a choice of two versions of the film on Indicator's region-B disc: the original widescreen theatrical cut, in high-definition, and the full-frame TV cut, in standard definition. The extras are mostly new: an audio commentary on the theatrical cut by the British Film Institute's Kevin Lyons, a video comparison of the two versions (38 mins.) and a 21-minute appreciation by critic Kim Newman. A trailer, radio spot and gallery of 69 images completes the package, along with a a 36-page booklet that includes extracts from the film's original pressbook.
In communist Hungary in the mid-1970s, 40-something factory worker Kata (Katalin Berek) yearns for a child, but her lover Joska, who's married, opposes the idea. Then Kata meets Anna (Gyöngyvér Vigh), a teenage orphan living in a group home, who asks to come live with her. Together, the two women find a solution to each other's loneliness. Prolific writer-director Márta Mészáros won top prize at the 1975 Berlin Film Festival for this moody, slow-paced, black-and-white film, regarded as a courageously feminist work of art that still resonates today. Second Run's all-region Blu-ray includes a short new introduction by the director, who's now almost 90 years old, and a 20-minute interview she gave in 2009. The 14-page booklet has a new essay by critic Carmen Gray.
Mr. Jealousy (U.S., 1997)
In this, his second feature film, writer-director Noah Baumbach (The Squid and the Whale, Marriage Story) does some early exploration of his favourite themes of love, infidelity and sex among New York City's young professional set. Eric Stoltz plays the titular jealous lover, Lester, a grade-school teacher and failed writer who infilitrates a weekly group therapy session led by psychiatrist Howard Poke (Peter Bogdanovich). Lester's goal is to spy on one of the group's more obnoxious patients, his new girlfriend's ex-boyfriend, the hot young short-story writer Dashiell Frank (played by Chris Eigeman, between gigs with director Whit Stillman). Will the girlfriend, Ramona (Annabella Sciorra), get wise to the scheme, and will it ultimately break the couple up? Besides a trailer, the Blu-ray from MVD comes with a new, 41-minute look-back on the making of Mr. Jealousy featuring new interviews with Bogdanovich and cast member Brian Kerwin along with producer Joel Castelberg, as well as vintage interviews with Baumbach (there's nothing new from any of the lead actors, unfortunately).
Honeymoon (U.K. / Spain, 1959)
British director Michael Powell made this musical romp through sunny Spain as a solo effort, sans his usual collaborator Emeric Pressburger, and it shows. Poorly scripted, woefully acted (by the leaden Anthony Steel and Russian emigré prima ballerina Ludmilla Tchérina), suffering from underfunding and, ultimately, substantially cut for British TV, Honeymoon was restored in the early 2000s and yet remains one of Powell's less-known works, a flawed but nevertheless interesting curio for fans of his best-known pictures like Black Narcissus, The Red Shoes and A Matter of Life and Death. The Blu-ray from UK distributor Network is code-locked to region B and comes with a trailer, image gallery and new interview with Judith Coxhead, Powell's production associate on this movie as well as his next, the near-career-ending slasher film Peeping Tom. The booklet has an essay by University of Hull film lecturer Laura Mayne.
Almost Famous (U.S., 2000)
In his follow-up to 1996's Jerry Maguire, writer-director Cameron Crowe fictionalized his early days as a reporter with Rolling Stone magazine, tagging along on tour with an early 1970s rock band. Patrick Fugit stars as the teenage scribe, alongside Billy Crudup, Frances McDormand, Philip Seymour Hoffman and Kate Hudson; Crowe's then-wife, Nancy Wilson, of the Canadian rock duo Heart, wrote the movie's theme song and original music, augmenting a Grammy-winning compilation soundtrack of '70s rock by everyone from Simon & Garfunkel and The Who to David Bowie and Thunderclap Newman. For its UHD Blu-ray edition, Paramount offers two versions of the film in 4K on separate discs in steelbook packaging: there's the theatrical release (123 minutes) and the "bootleg cut" (161 mins.). The first disc has some new content: you get three featurettes (an interview with Crowe, a look at the casting and costumes, and 11 mins. of 'rock-school sessions'), 9 mins. of extended scenes and 9 mins. of outtakes. The disc also has a whack of previously available extras, many of them prefaced with a short audio intro from Crowe: there's a behind-the-scenes featurette, an interview with rock journalist Lester Bangs, deleted scenes, music videos and demo tracks, Crowe's original Rolling Stone articles from the 1970s on such artists as Neil Young and The Allman Brothers, the complete script of the movie, and more. The "bootleg cut" on disc 2 has an audio commentary by Crowe, his mother, and various production personnel. Oh, and the all-important soundtrack is offered in both English DTS-HD Master Audio 5.1 and, for Canadian audiences, French Dolby Digital 5.1.